See on Scoop.it – Pahndeepah Perceptions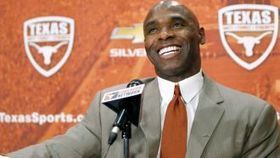 Keith Wayne Brown's insight:
College football and basketball are professional sports. Players should be paid and the teams should be spun off from their schools as minor leagues. Universities could continue to have an ownership stake in the teams with dividends and bonuses going toward lowering tuition for all students and giving professors raises.
…The astronomical pay for these coaches and their ability to leave a program at a moment's notice opens the discussion for college athletes and compensation. At one time this was considered blasphemous, but with the proliferation of the dollars being earned, coaches salaries, and peripheral money being made by college sports – anything is possible. Just recently the Northwestern Football team has been approved to unionize. Just look at March Madness and the billion dollars it is reported to earn…
See on www.brothersonsports.com